PRODUCT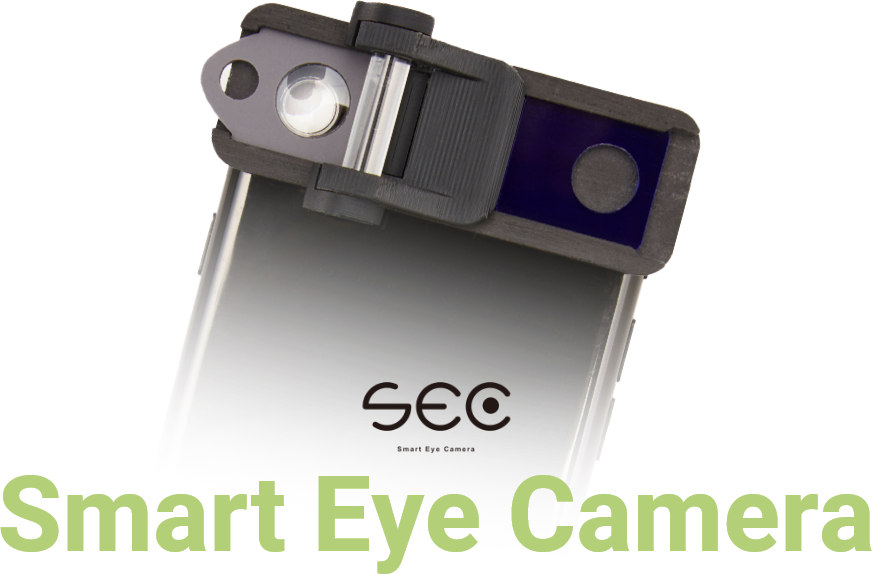 An innovative telemedicine service that aims to provide "accurate" and "humanized" eye care services to "any person" at "any place" with a smartphone, making eye care more accessible.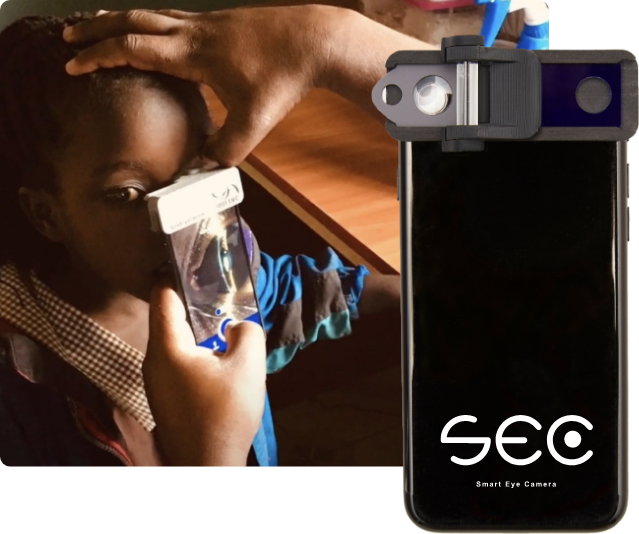 Spreading the "eye" of ophthalmologists to the world
Smart Eye Camera (SEC) is an ophthalmology medical device that was developed by an active ophthalmologist to solve the problems of the ophthalmology practice in worldwide.
SEC is a smartphone attachment that enables to observe the eyelid, cornea, anterior chamber, iris, lens, and anterior vitreous, as with conventional slit-lamp microscopes, and diagnosis of eye diseases such as cataracts. In addition, SEC enables remote ophthalmology diagnosis using an image filing system with its application.
The development of SEC has made it possible for anyone, anytime, anywhere to perform eye examinations. The number of blindness in the world is 44 million, and it is said that the number will be tripled in 30 years.
More than half of the causes are cataracts, which with proper diagnosis and treatment can restore sight, and OUI Inc. is creating a world without blindness with its portable, high-performance SEC.
CAPABILITIES OF SMART EYE CAMERA
Several evidence has been published showing that Smart Eye Camera has equal performance as conventional ophthalmology diagnosis medical devices.
Diagnosis by Smartphone

Attached externally to a smartphone, and enables ophthalmology examinations. No external light source or batteries are required, and the device can be carried in your pocket. By connecting to the Internet, remote medicine will be possible.

Eye disease diagnosis

Suitable observation to the eyelid, cornea, conjunctiva, anterior chamber, iris, and lens, etc. It can diagnose and evaluate the severity of several ophthalmic diseases such as cataract, dry eye disease, allergic conjunctival disease, and evaluation of anterior chamber depth.

3D Printing

The Smart Eye Camera is manufactured with a high-precision 3D printer. With no need for batteries and minimal moving parts, it is durable and can be carried anywhere.

USE CASES
Direct illumination (Slit light)
Diffuse illumination (White light)
Blue light illumination
Case Collections by Smart Eye Camera